Creating and Saving Bookmarks
The bookmarks feature lets you save customized views of anatomy so you can return to them quickly. This will only change the transparency and camera angles, if you have an active simulation or distortion those settings will be preserved.
Set up the view by hiding any unwanted anatomy and create a bookmark following the directions below.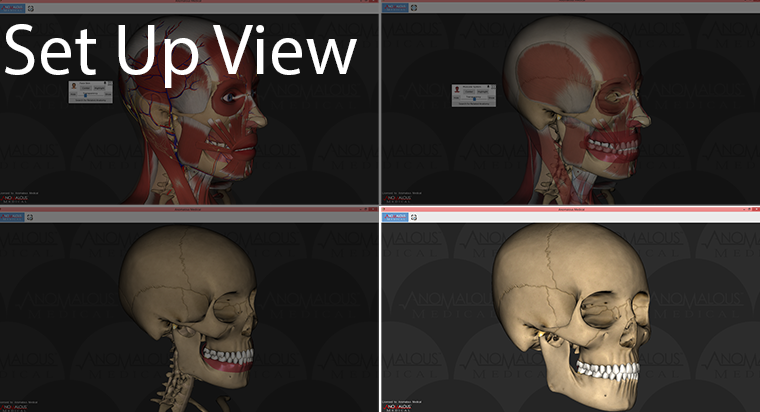 ---
1. Click the left mouse button on the blue Anomalous Medical button in the top-left corner of the screen to open the task menu.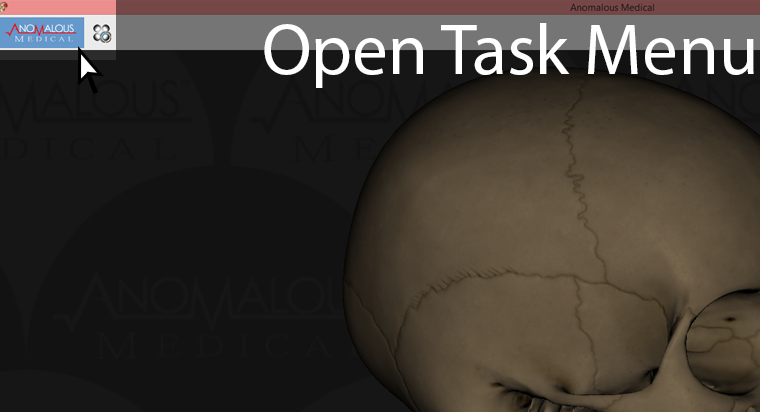 ---
2. Find the Bookmarks icon under the Navigation section in the task menu and click on it to open the Bookmarks Menu. You can add this to your taskbar to open it quicker in the future.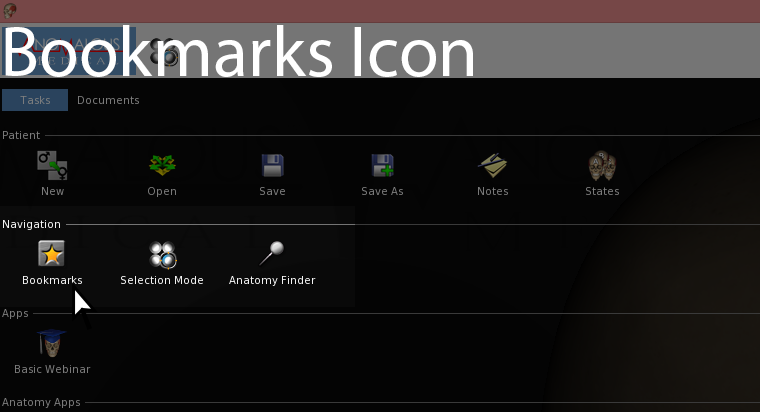 ---
3. In the Bookmarks Menu, there is a text field and an add button.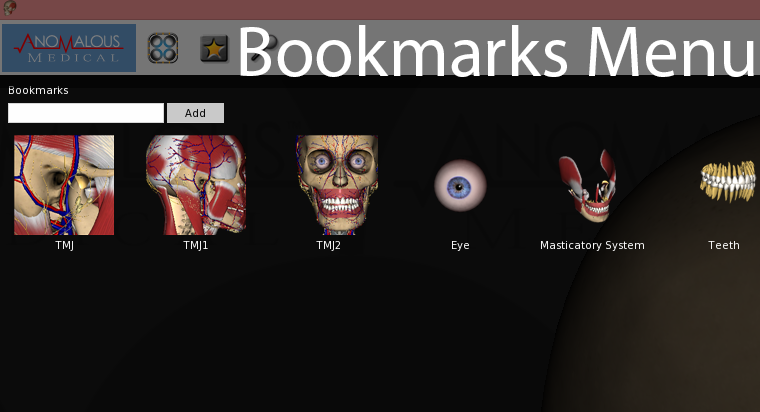 ---
4. In the text field, type the name of the Bookmark and click the add button.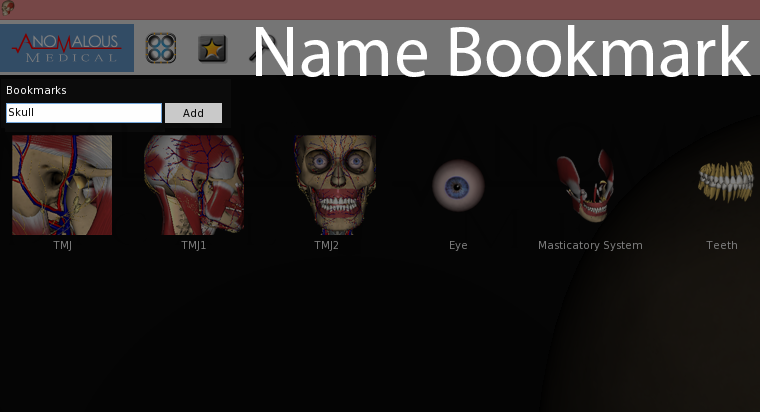 ---
5. When a bookmark is added, a thumbnail image of the anatomy currently displayed on the stage shows up in the Bookmarks Menu. Click on a thumbnail to quickly navigate to a different view of anatomy.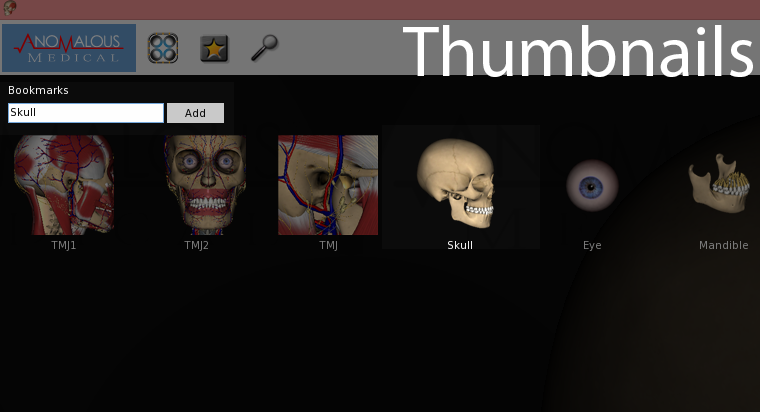 ---
6. Delete bookmarks by clicking and holding the left mouse button on the bookmark and dragging it to the garbage can at the bottom of the screen.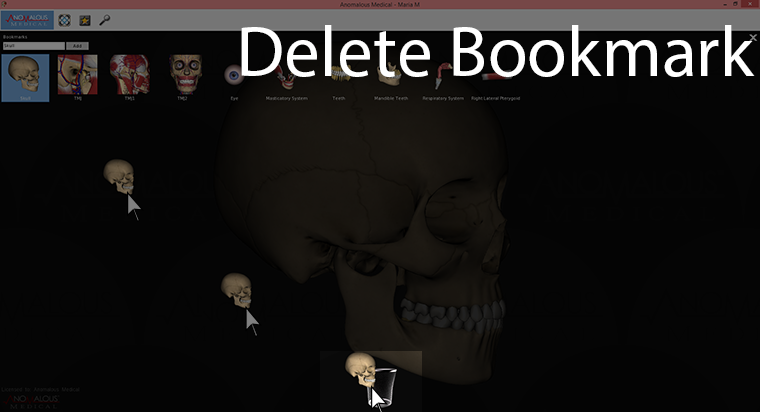 ---
Copyright 2020 Threax Software, LLC