Authoring Tools
This an overview of the Authoring Tools. These allow you to create slideshows using our 3d anatomy and any text and images you want to add. You can also create animated timelines that go with your slides.
---
Text and Image Content Panel - Add paragraph text, heading text, images and triggers by dragging tasks into the panel.
Taskbar - The Taskbar contains tasks to create new slides, headings, paragraphs, images and more in an animation.
Slide Preview Panel - The Slide Preview Panels is where users can organize, preview and edit slides
Stage - The Stage is the area where users can move the camera around the 3D anatomy models.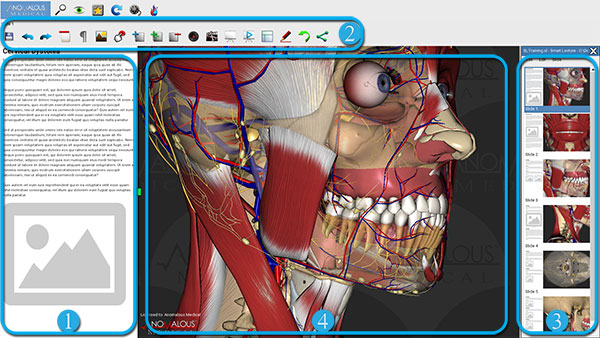 ---
Task Bar Icons